For this month's Ask the Florist feature, we're doing something a little different with a guest blog post. We find many clients struggle with how to balance their vendors, particularly their florist and their wedding planner or coordinator working together on the design for the event. And so, for a different voice, we have invited Sarah Pete Rizzi of Sincerely Pete Events and Wanderlust Wedding Co. to chime in on the subject! Check out her insight below!
There are so many elements that go into a wedding and when a couple first begins to navigate the planning process, there will be a lot of new vocabulary terms and understanding of the roles different vendors will play in that process.
In our experience here at Sincerely Pete and Wanderlust Wedding Co, we find that couples are unsure of when to contact and book a wedding planner and of the role that planner will play in the process. Our answer to the "I'm not ready to book a planner because I don't know what I'm doing" statement is always the same – now is the perfect time.
After an initial consultation, couples will have a much better idea of the role they want a planner take on in regards to their specific event. There are basically two ends of the planning spectrum – coordination or wedding management and full service planning.
When a couple books a planner for coordination or management, they probably want to plan their own wedding but might have a few questions along the way and need someone to execute their plans the day-of their wedding. A coordinator will act more as a consultant. They help plan timelines, arrange final details with vendors and act as the point-of-contact organizing the day-of the wedding. Coordinators do not get involved in event design.
In this case, a couple likely has simpler event design ideas and will work directly with their florist to discuss colors or themes they have for their wedding. The florist will present ideas for centerpieces, personal flowers and ceremony arrangements and the couple will handle all other aspects of the wedding.
A full-service wedding planner will assist a couple with hiring vendors, negotiating contracts, managing a budget and event design as well as everything a coordinator will do. They work closely together on the vision a client has or needs help actualizing.
Sometimes a wedding planner does not also offer design, but most often, and at our companies, Sincerely Pete and Wanderlust Wedding Co, we do offer full service design in conjunction with our planning services.
So how does this affect the way a florist is involved in the process? In working with a florist, weddings planners:
Will likely not suggest the specific type flowers to be used. This is the florist's expertise!
Will create a floor plan and ensure the design is carried out throughout the spaces.
Will request required items & florals for a mock design setup.
Will handle all the communication between the client and the florist to ensure consistency and to avoid confusion.
Will stay throughout the entire event, while the florist is usually only on-site for setup and teardown.
As a wedding designer, I ensure the entire wedding is cohesive, beautiful and personalized. From the time my clients book me, we work together to figure out what the atmosphere is they want to create, what items they value the most and unique ways to personalize their wedding day. A wedding planner such as myself, will create a design board and then collaborate, on the client's behalf, with a florist to put together a proposal that reflects all these things. We're able to also coordinate specialty items such as lighting, backdrops and draping and other rental equipment to make the most design impact.
We're also able to coordinate elements of design that aren't specifically decor or floral based such as invitations, welcome bags, programs, signage, escort cards, menu cards and table numbers as well as the cake design and food stations or presentation.
Additionally, a wedding planner will work directly with all the vendors for the wedding day to ensure the couple's vision is carried out across the event including the photographer. This ensures the small and special details are captured in such a way that the whole and cohesive story will be told when a couple looks back on their wedding day.
About Sarah Peterson Rizzi, Sincerely Pete Events and Wanderlust Wedding Co.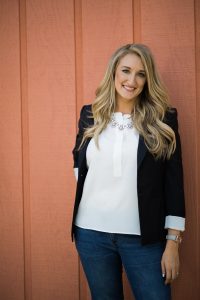 ​Sarah Pete Rizzi is the owner of Sincerely Pete, a full service wedding planning and design company based in the Washington, D.C. area, and co-founder of Wanderlust Wedding Co, a destination wedding company planning events all over the world. With over 15 years of experience in the hospitality & events industries, Sarah Pete is a pro at making sure timelines, budgets and important details are all perfectly managed. Each Sincerely Pete or Wanderlust Wed Co groom or bride-to-be can relax knowing they have an educated and experienced team bringing their vision come to life.
​Sarah Pete believe​s​ in a personal, curated & customized approach to each wedding couple ​she​ work​s​ with​,​ taking their values & personalities into account and keeping the relationship as the focus of the wedding. ​As a lesbian-owned business with a wide range of LGBTQ, interfaith and interracial couples as a part of our wedding family, we are proud to support all equality-minded couples to create a wedding day that reflects their relationship and lives together.
​Trends we love:
minimalism
mixed metallics
bold blooms
unconventional installations for florals (hanging pieces, fun backdrops, etc.)
fun late night snacks