We are proud to announce that this year will be Petal's Edge's 10th anniversary!  It's hard to believe that we have been in business for 10 years – where did the time go?  And what else do you do to celebrate a monumental birthday like that?  Throw a 10th birthday party – literally!
Check it out: Superheros, pop art and polka dots were the theme of the night!  You couldn't leave without a superhero cupcake, a box of candy from our giant candy buffet and a favor bag (including a superhero temporary tattoo and logo ring!).
And of course spider man and wonder woman came to celebrate with us.  They did a great job getting guests into the photo booth!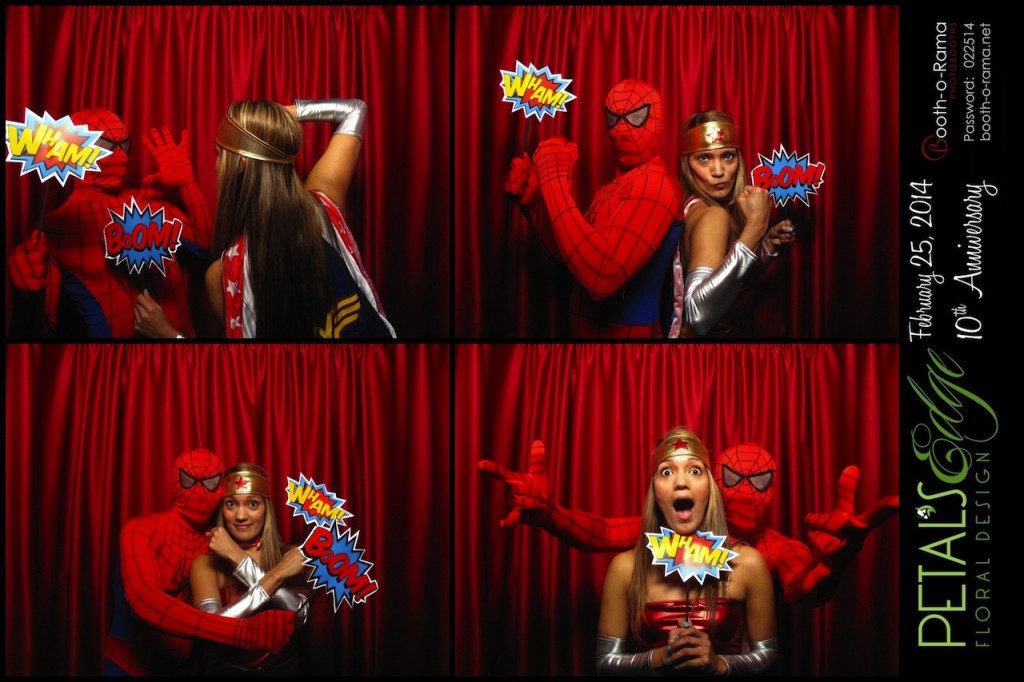 We hope that everyone had a blast, and we just want to thank all of our guests and friends for joining us in this important celebration.  We couldn't have done it without the support of the wedding industry community here in the greater Metro DC area, and of course all of our brides and grooms over the years.  And thanks again to our wonderful vendor partners – The Lorien Hotel and Spa, Booth-O-Rama, Carola Myers Makeup and Hair Artists, Chris Laich Music Services, Kendall's Cakes, Sweet Tea Photography and Event Accomplished.